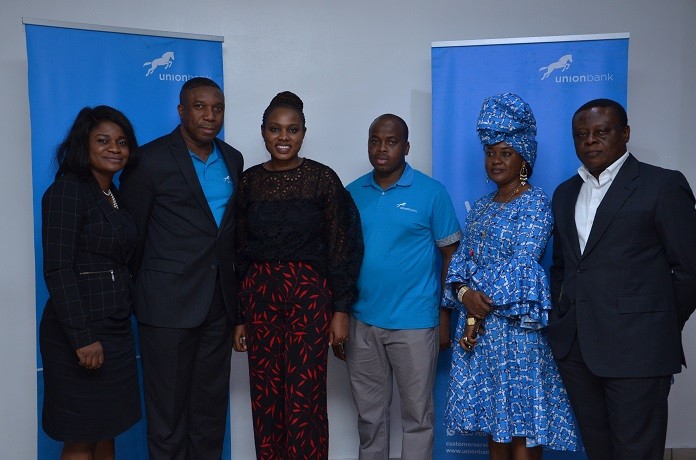 Lagos, Nigeria – As part of initiatives under its Small and Medium Enterprises (SME) business advisory programme, Union Bank recently organized an empowerment seminar for a cross section of female entrepreneurs in Lagos.
The seminar tagged 'Breaking Barriers – Women in Business' was designed to provide UnionBank's female SME customers with practical guides on how to surmount typical challenges faced by small businesses in Nigeria with particular focus on business law, accounting and online marketing.
Union Bank's SME seminars are a frequent feature in its business advisory service and this recent edition was specifically organised for female entrepreneurs ahead of the International Women's Day (IWD) celebrations.
According to Union Bank's Head of Retail Segments, Paul Aseme:
"We recognize that Nigerian SMEs face many challenges– especially during the start-up stage of the business. We are therefore organizing these seminars, bringing in accomplished entrepreneurs and professionals to share expert advice that will help these female business owners establish a good foundation for their businesses, widen their exposure and expand their business connections."
Topics covered include 'Understanding your business and the market', 'Online presence and visibility' as well as 'Business Law and application' all in a bid to provide the SMEs with the essential knowledge they need to build sustainable businesses and thrive in the Nigerian marketplace.
There were facilitators from Lagos Chamber of Commerce and Industry (LCCI), Legal experts from Amber Solicitors, Brand experts from SME Studio and representatives of renowned brands who shared tips on how to develop strong product and service brands.
In addition, the SME seminar also provided a platform for service providers to network and promote their services and business solutions to SMEs and help them explore market opportunities.
The seminar series highlights Union Bank's support for the development of the SME sector of the Nigerian economy and specifically the development of women in business. The Bank continues to operate various SME funding schemes to assist SMEs in financing, expanding markets and enhancing competitiveness in the marketplace.
###
Note to editors:
About Union Bank Plc.
Established in 1917 and listed on the Nigerian Stock Exchange in 1971, Union Bank of Nigeria Plc. is a household name and one of Nigeria's long-standing and most respected financial institutions. The Bank is a trusted and recognizable brand, with an extensive network of over 300 branches across Nigeria.
In late 2012, a new Board of Directors and Executive Management team were appointed to Union Bank and in 2014 the Bank began executing a transformation programme to re-establish it as a highly respected provider of quality financial services.
The Bank currently offers a variety of banking services to both individual and corporate clients including current, savings and deposit account services, funds transfer, foreign currency domiciliation, loans, overdrafts, equipment leasing and trade finance. The Bank also offers its customers convenient electronic banking channels and products including Online Banking, Mobile Banking, Debit Cards, ATMs and POS Systems.
More information can be found at:  www.unionbankng.com
Media Enquiries: Email [email protected]