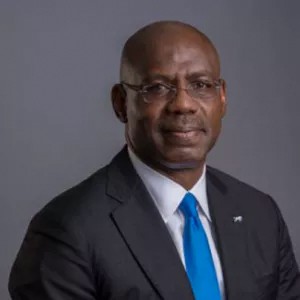 Chief Executive Officer (CEO)
Mr. Emeka Emuwa was appointed to the Board of Union Bank as the Chief Executive Officer (CEO) in November 2012.
Prior to joining Union Bank, he had spent 25 years at Citibank where he rose through the ranks from Management Associate in 1986 to Managing Director, Citibank Nigeria Ltd, and Citi Country Officer, Nigeria. While at Citibank, he served as Citi Country Officer in Cameroon, Tanzania, Gabon, Congo, Ghana and Niger and also worked in various positions within Nigeria. In 2005, he became the first Nigerian to be appointed as Chief Executive Officer and Managing Director of Citibank Nigeria Limited.
He has extensive experience in credit risk management, strategy, negotiating, leadership and people management in addition to treasury, corporate finance and cash management product training.
Mr. Emuwa holds a BSc. in Finance from the University of Lagos and an MSc. in Management from the Krannert School of Management, Purdue University, USA.