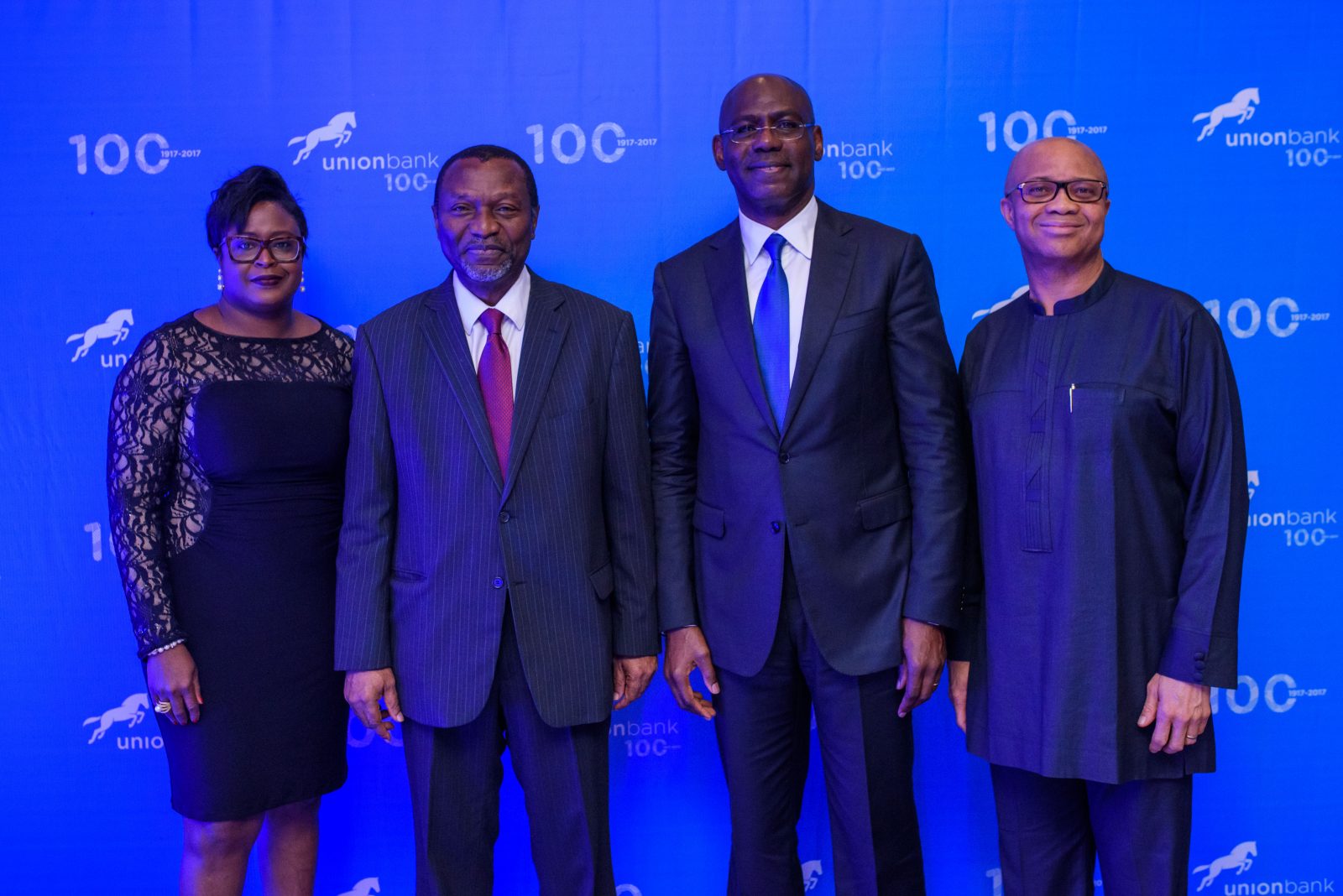 Lagos, Nigeria – Union Bank has once again taken giant strides in its transformation journey with the unveiling of 14 newly upgraded branches across the country.
The upgraded branches which are spread across 7 states of the nation including Enugu, Oyo, Kaduna, Kogi, Delta, Benue, Lagos and also Abuja, were unveiled at ceremonies attended by the Bank's customers, stakeholders and local community leaders.
The recent development was greeted with excitement from customers of the bank who expressed satisfaction with its ongoing transformation into a truly simpler and smarter bank.
Speaking concerning the launch of the new branches and the bank's ongoing transformation programme, the Transformation Director, Joe Mbulu had this to say:
"Our priorities at Union Bank are clearly defined. To us, the customer comes first. This is why we embarked on this transformation agenda in the first place. We identified the need to upgrade our branches and to improve our services, all in a bid to ensure our customers are consistently provided with top-notch banking services; whether they choose to walk into any of our branches or they decide to carry out their transactions using any of our digital platforms" he said.
"The launch of these 14 upgraded branches across the country is a statement to our customers and stakeholders that we are committed to the transformation plan we put in place. We will continue to provide innovative solutions which ensure our customers are satisfied every time they interact with us" he concluded.
The bank's transformation journey which took off in 2015 has seen a massive upgrade of its structures, facilities and services including the core banking platform and the recent launch of its new and upgraded digital platforms including the mobile app – UnionMobile – and the USSD code *826#.
The app which comes with exciting and innovative features like 'Locate-an-Agent and 'Locate-an-ATM-with-Cash' is totally customer centric and was developed to provide the users with reliable, secure and convenient banking services on the go.
So far, over 120 branches have been upgraded across the country as part of the Bank's continued efforts to provide its customers with simpler, smarter banking services.
Union Bank's remarkable progress has not gone unnoticed. As a result of its commendable transformation efforts over the past 2 years, the bank has won several local and international awards including the Most Improved Retail Bank in Nigeria (2016) by BusinessDay newspaper.
With over 300 sales and service centres across Nigeria, Union Bank continues to leverage on its 100 year old heritage and wealth of experience to deliver simpler and smarter banking services to its esteemed customers.
###
Note to editors:
About Union Bank Plc.
Established in 1917 and listed on the Nigerian Stock Exchange in 1971, Union Bank of Nigeria Plc. is a household name and one of Nigeria's long-standing and most respected financial institutions. The Bank is a trusted and recognizable brand, with an extensive network of over 300 branches across Nigeria.
In late 2012, a new Board of Directors and Executive Management team were appointed to Union Bank and in 2014 the Bank began executing a transformation programme to re-establish it as a highly respected provider of quality financial services.
The Bank currently offers a variety of banking services to both individual and corporate clients including current, savings and deposit account services, funds transfer, foreign currency domiciliation, loans, overdrafts, equipment leasing and trade finance. The Bank also offers its customers convenient electronic banking channels and products including Online Banking, Mobile Banking, Debit Cards, ATMs and POS Systems.
More information can be found at: www.unionbankng.com
Media Enquiries: Email [email protected]
-Ends-