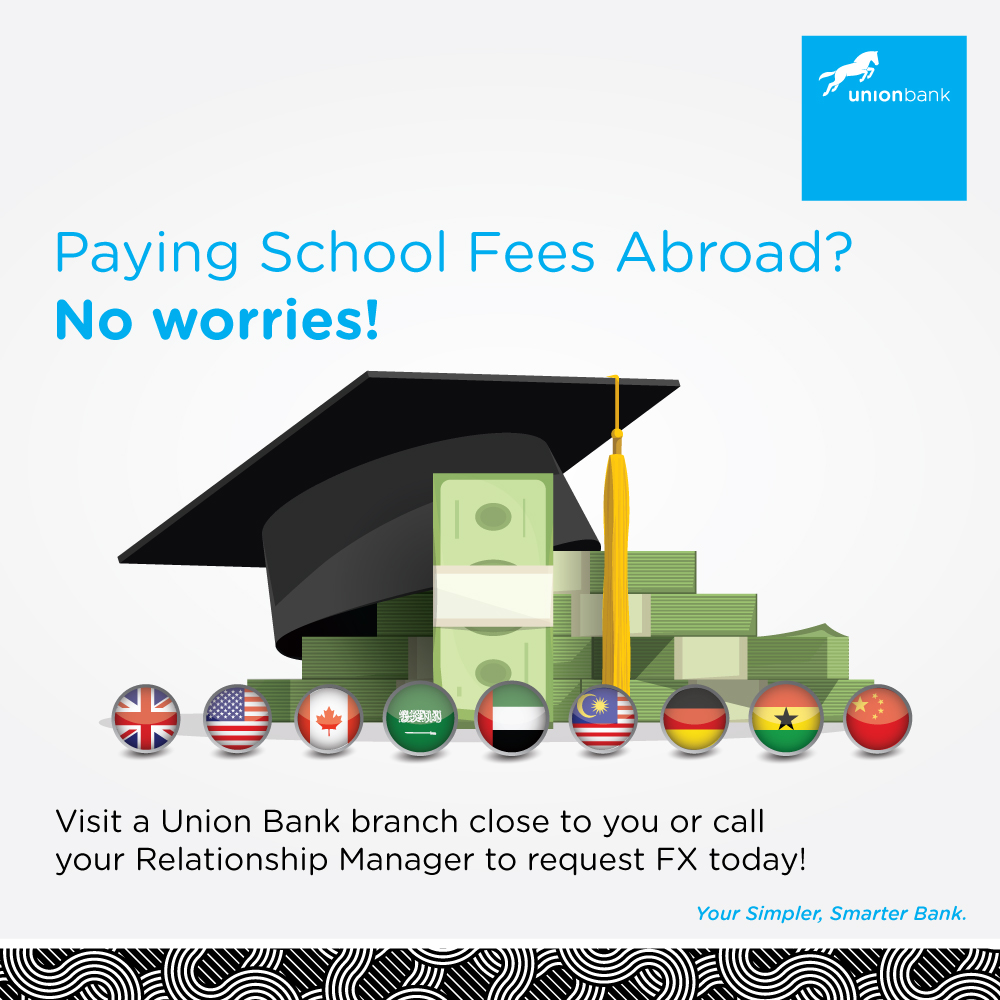 To apply for FX to pay school fees, visit a Union Bank branch with the following documents:
School admission letter and/or invoice stating current fees to be paid.
Bank account details of the school.
A signed written instruction giving Union Bank the authority to debit your account.
A duly completed Form A application form.
A duly filled letter of indemnity if the name of the applicant differs from the name of the student.
A valid means of ID of the applicant (Nigerian International Passport or Foreign passport with Nigeria as the place of birth, Driver's License, Voter's Card, National Identity Card.)
International data page of the student.
First-degree certificate (for postgraduate students)
Other requirements
You must be a Union bank account holder.
Your account must be funded to cover the Naira equivalent of the requested amount.
Click here to find a branch close to you.
For enquiries, call our 24/7 multilingual Contact Centre – UnionCare on 07007007000 or send an email to [email protected]