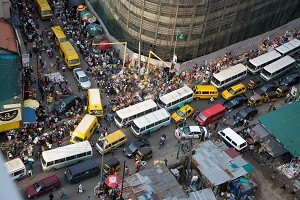 Your business can benefit from our personalised Business Banking solutions. Our solutions are flexible and offer convenient services with attractive features.
We can help you grow your business by providing competitive and innovative products and services that are specially tailored for you.
Access to Credit Facilities
– Our loan solutions can help you grow your business in a sustainable manner. As your partner, we can provide working capital to assist in your business and increase your yield.
Current account with up to 75% discount on account maintenance fee or zero account maintainace charged
– Enjoy huge discounts off your account maintenance fee on your current account while you still earn interest on the account.
Access to foreign exchange for small scale importation
– We offer access to funds for small scale importation to our SME customers. This fund can be used to import goods that are eligible for import by CBN
Dedicated Relationship Manager
– In addition to our 24-hour contact center that readily attends to all your needs, you're also assigned a dedicated Relationship Manager to assist you in managing your business.