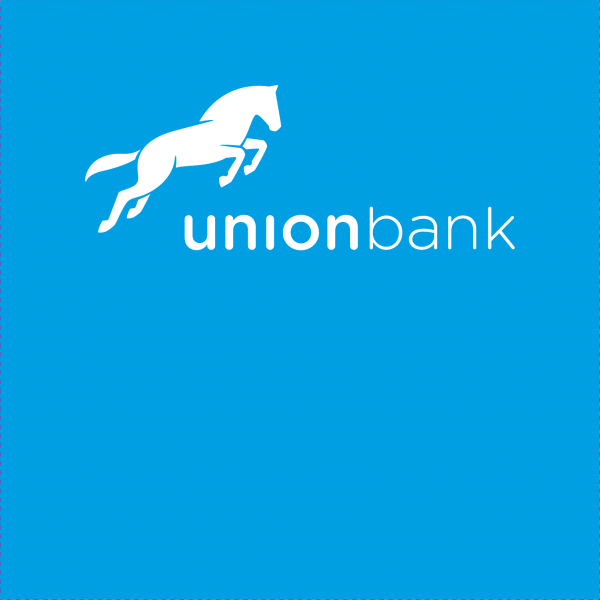 Shareholders of Union Bank of Nigeria Plc, approved the bank's 2014 annual accounts and board recommendations at the 46th Annual General Meeting (AGM) of the bank held in Abuja today. In line with its efforts to build a "simpler, smarter bank, the Management and Directors of the bank also launched a new smarter banking center at the Silverbird Galleria in Abuja. The smarter banking center is designed for technology savvy customers who want quick, easy, on-the-go banking. The bank is expected to roll out three more centers in Lagos in June and more than ten centers around the country before the end of the year.
Addressing shareholders at the AGM, the Chairman of the Board of Directors, Senator Udoma Udo Udoma highlighted significant achievements of the bank in 2014 which included: embedding a new business model focused on retail, commercial and corporate banking; strengthening organizations capabilities through a culture enhancement programme and upskilling of employees; and the establishment of a central processing center. According to Senator Udoma, "[These achievements] have positioned us on the right trajectory to ensure sustained revenue and profit growth, which will ultimately grow shareholder value, and thus adequately position UBN to regain its position as one of the leading banks in Nigeria." The Group Managing Director, Mr. Emeka Emuwa, while reviewing the bank's 2014 performance said, "The Bank experienced 28% growth in net operating income from N60.9 billion in 2013 to N77.9 billion, while the Group experienced 34% growth from N63.9 billion in 2013 to N85.7 billion in 2014 largely due to one-time events. The Bank grew profit before tax by N16 billion, closing the year with N20.7 billion, up from N4.2 billion in 2013, while the Group closed at N27.7 billion, up from N3.8 billion in 2013. While one-off gains of N6.3 billion from sale of subsidiaries added significant boost to profits, we were able to grow profitability from our core operations, combined with our effective cost management initiatives which stabilised our costs, and kept expenses flat year-on-year. This led to a cost-to-income ratio improvement from 74% in 2013 to 68% in 2014 for Bank, and from 75% to 63% for the Group (net of restructuring costs)." In conclusion, Mr. Emuwa said, "Our balance sheet remains strong with total assets for the Bank and Group closing the year at N920.9 billion and N1,009 billion respectively. We are pleased to say that we improved Shareholder value by increasing Return on Average Equity from 3% in 2013 to 10% in 2014 for the Bank and from 2% in 2013 to 13% in 2014 for the Group. Earnings per Share improved from 30 kobo to 121 kobo in 2014 for the Bank and from 37 kobo to 157 kobo in 2014 for the Group." Mr. Emuwa also highlighted Union Bank's priorities for 2015 which includes, proactive risk management; driving low cost deposits by leveraging new business model; effective cost management and proactive capital management to ensure regulatory compliance and effective utilization of capital.
For detailed statement of comprehensive Income, Statement of Financial Position, Cashflow Statement and Notes to the accounts, visit www.unionbankng.com
Note to Editors:
About Union Bank of Nigeria Plc
Established in 1917 and listed on the Nigerian Stock Exchange in 1971, Union Bank of Nigeria Plc is one of Nigeria's long-standing and most respected financial institutions. The Bank is a trusted and recognizable brand, with an extensive network of over 320 branches across Nigeria.
In 2012, a new Board of Directors and Executive Management team were appointed to Union Bank and in 2013 the Bank embarked upon a Transformation Programme designed to reestablish it firmly as a respected provider of quality financial services in Nigeria.
The Bank currently offers a variety of banking services to both individual, commercialand corporate clients including Current, Savings and Deposit Account services, Funds Transfer, Foreign Currency Domiciliation, Loans, Overdrafts, Equipment Leasing and Trade Finance. The Bank also offers its customers convenient electronic banking channels and products including Online Banking, Mobile Banking, Bank Cards, ATMs and POS Systems.
More information can be found at www.unionbankng.com.
Media Enquiries:
Francis Barde Ogochukwu Ekezie-Ekaidem Tel:+2348023191736 Tel: +234 1 2716800 –ext 2953 Email: [email protected] Email: [email protected].com