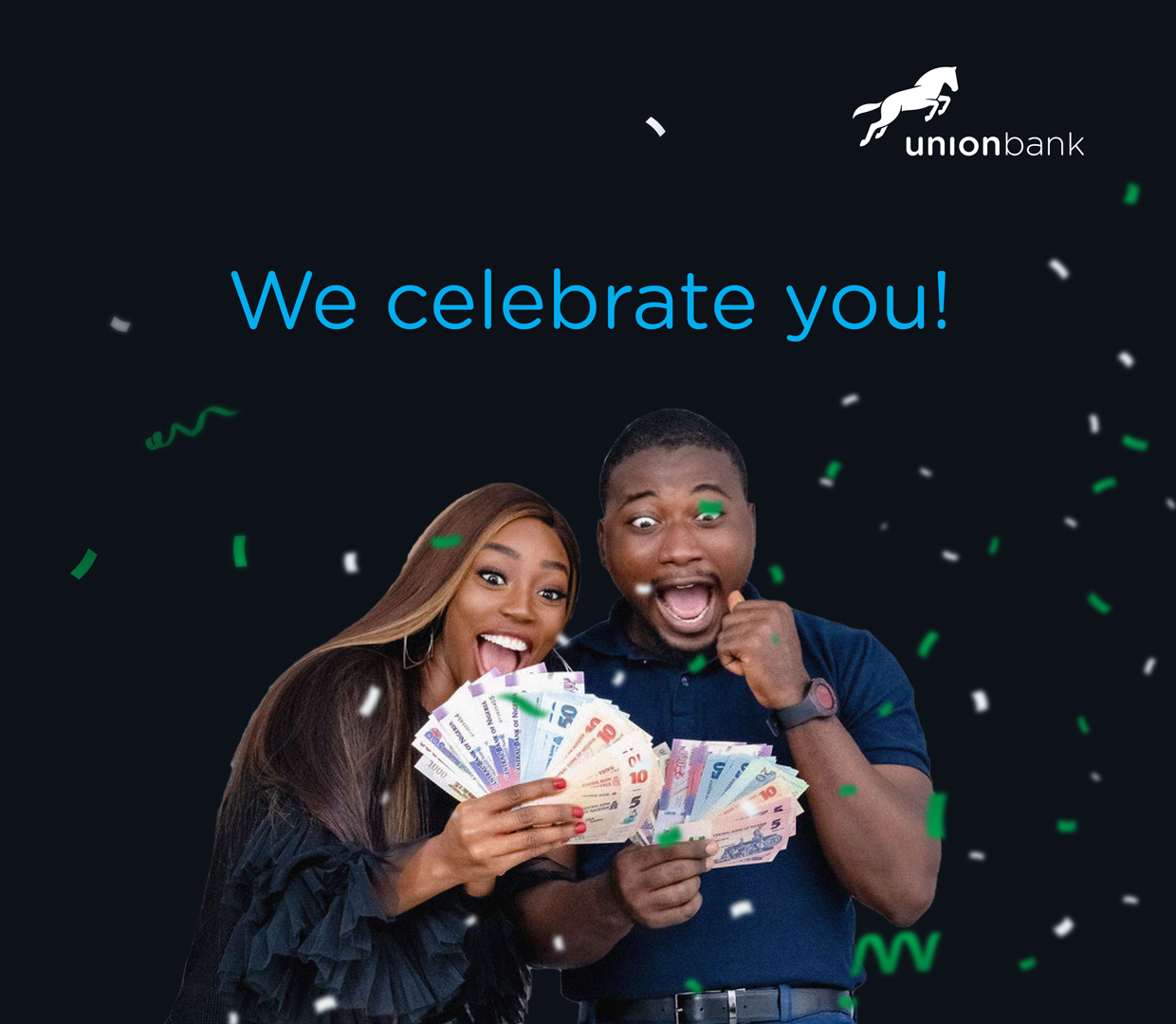 This month of October, as Nigeria marks her 60th Independence Anniversary, Union Bank has unveiled an exciting Independence Promo for its existing and prospective customers.
The promo is part of the Bank's efforts to reward her customers during this special season, and to celebrate the resilient, unrelenting, entrepreneurial spirit that is associated with the typical Nigerian.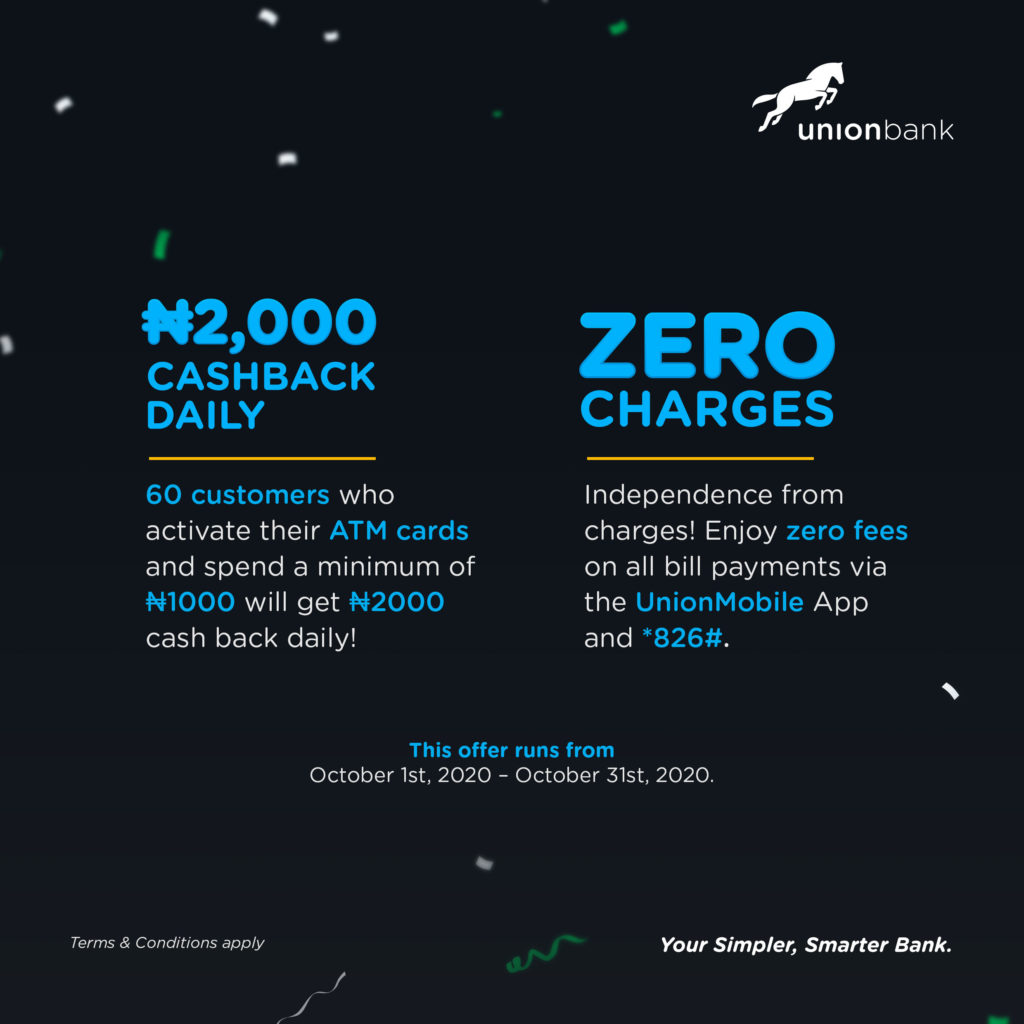 As part of the campaign, each weekday in October, the first 60 customers to activate their debit cards and spend a minimum of N1,000 will receive a N2,000 cashback reward. In addition, the promo offers all Union Bank customers 'Independence from Charges', throughout October, as customers will enjoy zero fees on bill payments made via the UnionMobile App or the Bank's USSD Code, *826#.
The Independence promo offer is open to both existing and new Union Bank customers. Prospective customers can now open Union Bank accounts at their convenience via the UnionMobile App, or by visiting the nearest Union Bank branch.
Union Bank remains committed to providing simpler, smarter services and enabling success for the average Nigerian.