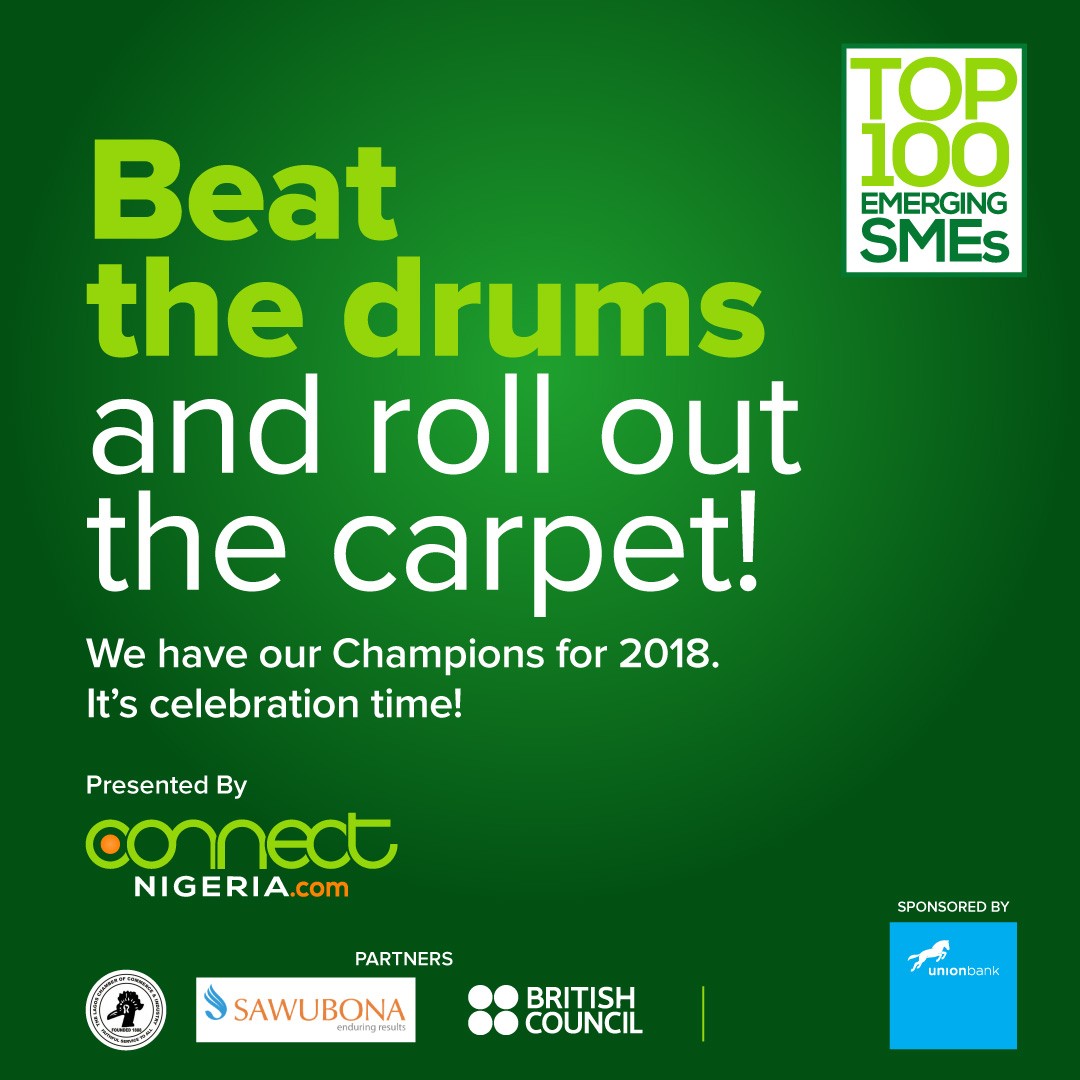 ConnectNigeria.com, in collaboration with Union Bank, one of Nigeria's most trusted financial institutions, has announced the release of the Top 100 Emerging SMEs list.
The Top 100 Emerging SMEs initiative which was launched in February at the annual Connect Nigeria eBusiness fair for Small to Medium Enterprises (SMEs), aims to identify and celebrate some of Nigeria's upcoming SMEs who have demonstrated laudable resilience by thriving in a challenging business environment.
At the preliminary stage of the process over 13,000 entries were received. The selection process to choose the final list of 100 emerging SMEs involved a combination of voters' polls and an assessment of the SMEs by the consulting firm, Sawubona.
This was based on criteria including innovation, scalability and business sustainability seen by the existence of business company registration, effective book keeping methods as well as branding and online presence. Over 27,500 votes were cast in the race to select the finalists.
The British Council and Lagos Chamber for Commerce and Industry (LCCI) were also part of the initiative set up to honour some of Nigeria's top SMEs.
In addition to identifying and supporting some of Nigeria's top SMEs, a major objective of the initiative was to highlight to the SMEs the need for proper business structures and documentation in order to build bankable and therefore, sustainable businesses.
Congratulations to the finalists!!
Click here to view the Top 100 Emerging SMEs list.