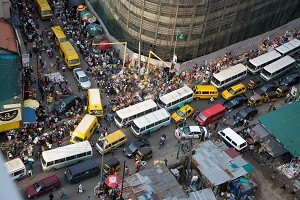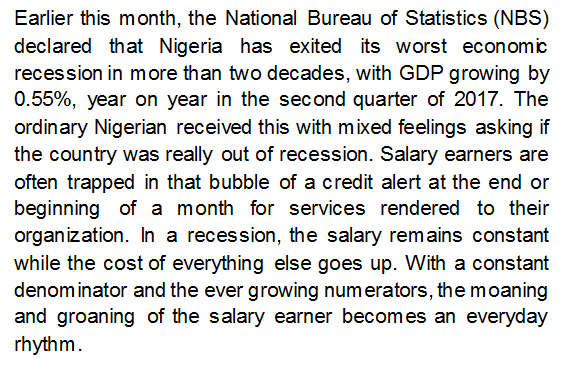 A gentleman went into the manufacturing of cold-pressed coconut oil. He said he accidentally got into that line of business because he needed coconut oil and all the ones on supermarket shelves were imported. He saw the opportunity to produce something locally and grabbed it. According to him, he cannot even think of supplying the supermarkets outside Lagos because he is unable to meet up with the present demands in Lagos. In less than two years, in the midst of a "recession", this young man has a thriving business!
A young lady makes the most amazing Greek Yoghurt. She found that the Greek Yoghurt in the big stores were all imported ones mostly from South Africa. And so she started producing locally made Greek yoghurt in the midst of a "recession" and is running a thriving business.
This is not a story of the recession, it is a story of the growth and opportunities that abound in the midst of a recession.