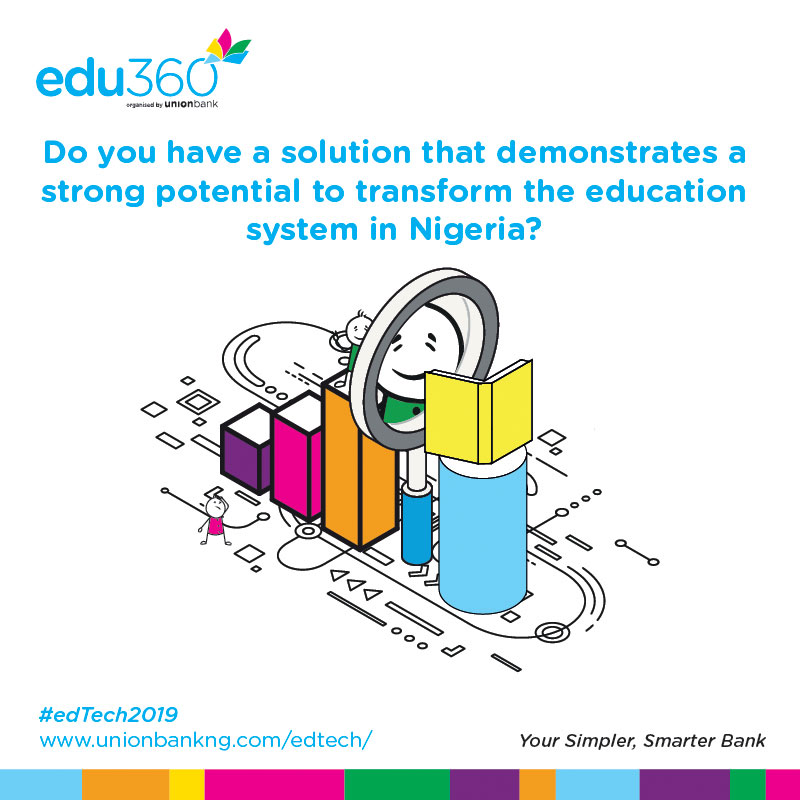 Union Bank has announced the launch of the 2019 edTech Challenge, a competition established to encourage the use of innovative, technology-driven solutions in addressing challenges faced by the education sector.
The Challenge will focus on unearthing education technology solutions, underpinning Union Bank's commitment to innovation and education, and reaffirming its commitment to a more sustainable Nigeria.
During the entry period from July 30th to August 28th, entries will be received from anyone with cutting-edge technological solutions that demonstrate a strong potential to transform the education system. Entries are expected from students, teachers, developers, designers, fintechs, tech companies etc.