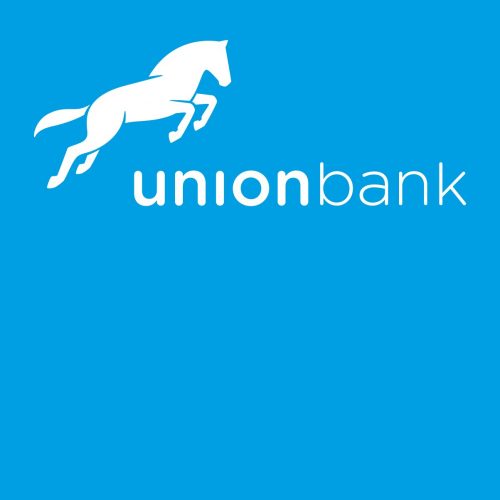 Lagos, Nigeria – Union Bank, one of Nigeria's foremost financial institutions, has announced its partnership with TEDxLagos to host the annual TEDxLagos event for the third consecutive year. The collaboration is in line with the Bank's efforts to support initiatives which boost Nigeria's development and growth.
TEDx is a global platform created in the spirit of TED's mission, "ideas worth sharing", and aims to take the spirit of TED to local communities around the globe through TEDx events.
The 2020 TEDxLagos event tagged 'Upside', will be a virtual gathering on Saturday, June 13 owing to physical distancing measures in place due to the global Covid-19 outbreak. This innovative approach will allow attendees from within and outside Lagos participate in the event.
Upside will feature some of Nigeria's top thought leaders, social innovators and reformers who will spotlight inspiring and thought-provoking ideas to encourage decisive action for the benefit of the society, even as the world grapples with the impact of Covid-19.
Speaking on the Bank's partnership with TEDxLagos, the Head of Corporate Communications and Marketing at Union Bank, Ogochukwu Ekezie-Ekaidem said,
"Union Bank is pleased to partner with TEDxLagos for the third year. Our efforts to enable success in our host communities align squarely with the TEDx mission to unravel and amplify brilliant ideas that cause positive change and move our society forward. Over the past two years, the TEDxLagos events have showcased insightful talks and powerful conversations. This year, more than ever before, we look forward to even deeper conversations at the Upside."
As part of the program line up for the day, Union Bank will host an interactive workshop to shine the spotlight on outstanding individuals and groups who have risen to the challenge of providing support to the underprivileged during the ongoing pandemic.
Union Bank's sustained partnership with TEDxLagos reiterates the Bank's continued commitment to innovation and impactful social causes that foster Nigeria's growth.
###
Note to editors:
About Union Bank Plc.
Established in 1917 and listed on the Nigerian Stock Exchange in 1971, Union Bank of Nigeria Plc. is a household name and one of Nigeria's long-standing and most respected financial institutions. The Bank is a trusted and recognizable brand, with an extensive network of over 300 branches across Nigeria.
In late 2012, a new Board of Directors and Executive Management team were appointed to Union Bank and in 2014 the Bank began executing a transformation programme to re-establish it as a highly respected provider of quality financial services.
The Bank currently offers a variety of banking services to both individual and corporate clients including current, savings and deposit account services, funds transfer, foreign currency domiciliation, loans, overdrafts, equipment leasing and trade finance. The Bank also offers its customers convenient electronic banking channels and products including Online Banking, Mobile Banking, Debit Cards, ATMs and POS Systems.
More information can be found at:  www.unionbankng.com
Media Enquiries: Email [email protected]