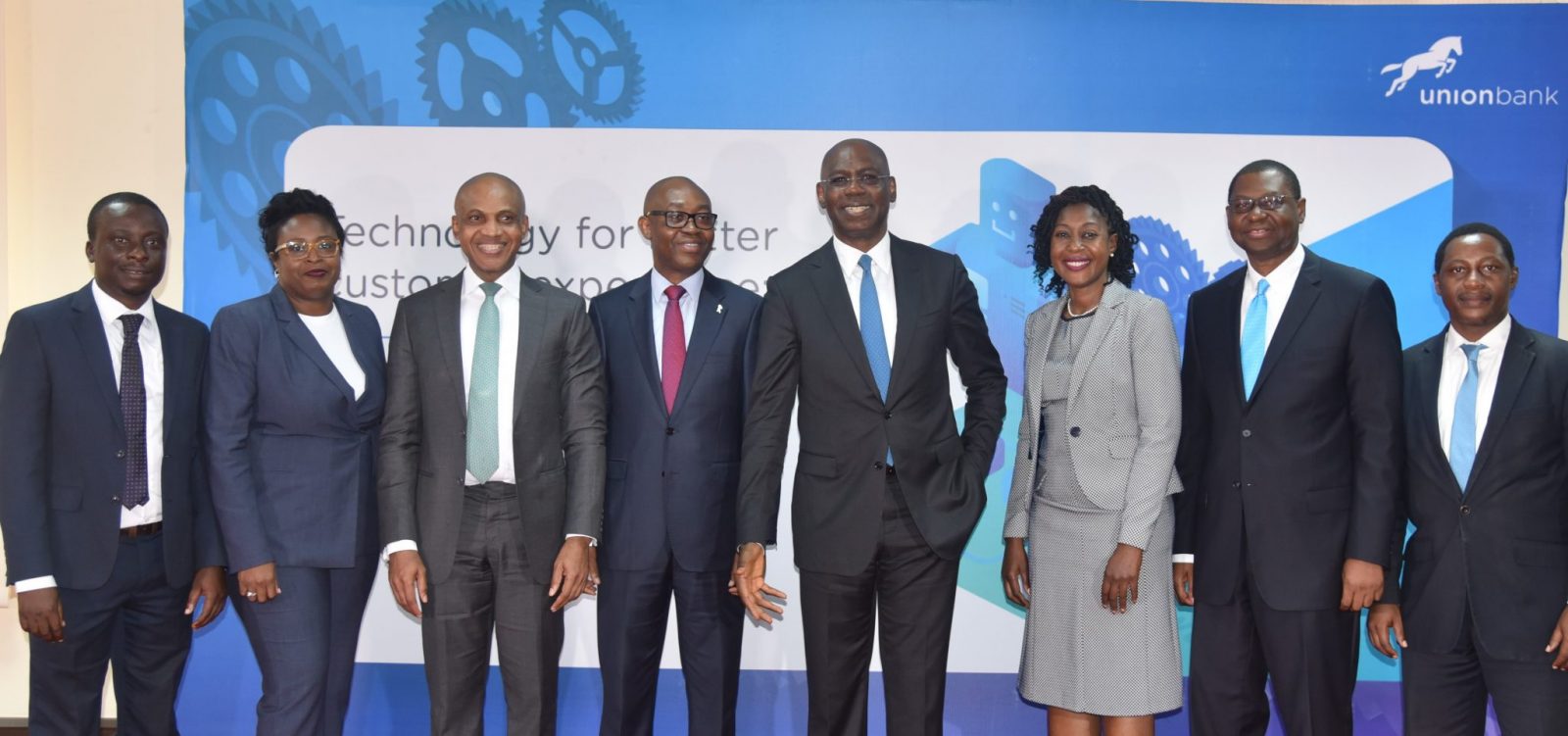 Lagos, NIGERIA – In an avant-garde move which sets it apart from its counterparts in the Nigerian banking industry, Union Bank has announced the deployment of the innovative Robotic Process Automation (RPA) technology in its operations; a first in the Nigerian Banking industry.
The new technology was officially launched at an interactive session which took place at the Bank's Stallion Plaza Head office in Lagos with technology experts, pressmen, customers and the Bank's Management and employees in attendance.
RPA technology makes use of robots which are software tools developed to simplify business process delivery. The software robots offer improved business efficiency and data security by automating repetitive tasks across multiple business applications without altering existing infrastructure and systems.
Announcing the deployment of the new technology, the Chief Executive Officer of Union Bank, Emeka Emuwa said:
"We are quite pleased to be the first in the banking industry in Nigeria to introduce robotics into our processes. The provision of simpler, smarter banking services to our valued customers is at the core of our business and Robotics Process Automation helps us achieve this objective by leveraging cutting edge technology and innovative partnerships. I commend the hard work and dedication of our Union Bank team for the effective execution of this project."
The Bank's adoption of RPA technology is expected to enhance staff productivity, reduce process turnaround time and improve accuracy and compliance. With the new technology in place, employees are better able to focus on other value adding and customer related functions, significantly improving the overall quality of customer experience.
In the first phase of the Bank's RPA implementation, reconciliation of Automated Teller Machine (ATM) transactions are now fully automated, cutting down processing time by over 60% and ensuring that refunds on ATM fund dispense errors are promptly and efficiently carried out.
Union Bank's marked technological advancement in recent times is a major element of its transformation programme and has included the redefinition of the Bank's business model, reengineering of its work force and rebuilding of its physical infrastructure.
In 2017, the Bank introduced a wide bouquet of digital banking platforms including an upgraded version of its mobile banking app – UnionMobile and *826#, the unique USSD code which allows customers perform banking transactions through short code messaging on their mobile phones.
Several innovative features on the UnionMobile App have since received wide acclaim including the industry first 'Agent Locator' feature. Others are 'Locate an ATM with Cash', 'Cardless withdrawals' and the mCash easy payment feature.
Last year, Union Bank celebrated a century of providing reliable banking services to generations of Nigerian families and businesses. With its ongoing transformation and marked upgrade of its infrastructure including the new RPA technology, Union Bank is poised to deliver on its promise of being a truly simpler and smarter bank for the next one hundred years.
###
Note to editors:
About Union Bank Plc.
Established in 1917 and listed on the Nigerian Stock Exchange in 1971, Union Bank of Nigeria Plc. is a household name and one of Nigeria's long-standing and most respected financial institutions. The Bank is a trusted and recognizable brand, with an extensive network of over 300 branches across Nigeria.
In late 2012, a new Board of Directors and Executive Management team were appointed to Union Bank and in 2014 the Bank began executing a transformation programme to re-establish it as a highly respected provider of quality financial services.
The Bank currently offers a variety of banking services to both individual and corporate clients including current, savings and deposit account services, funds transfer, foreign currency domiciliation, loans, overdrafts, equipment leasing and trade finance. The Bank also offers its customers convenient electronic banking channels and products including Online Banking, Mobile Banking, Debit Cards, ATMs and POS Systems.
More information can be found at:  www.unionbankng.com
Media Enquiries: Email yowonubi@unionbankng.com
-Ends-