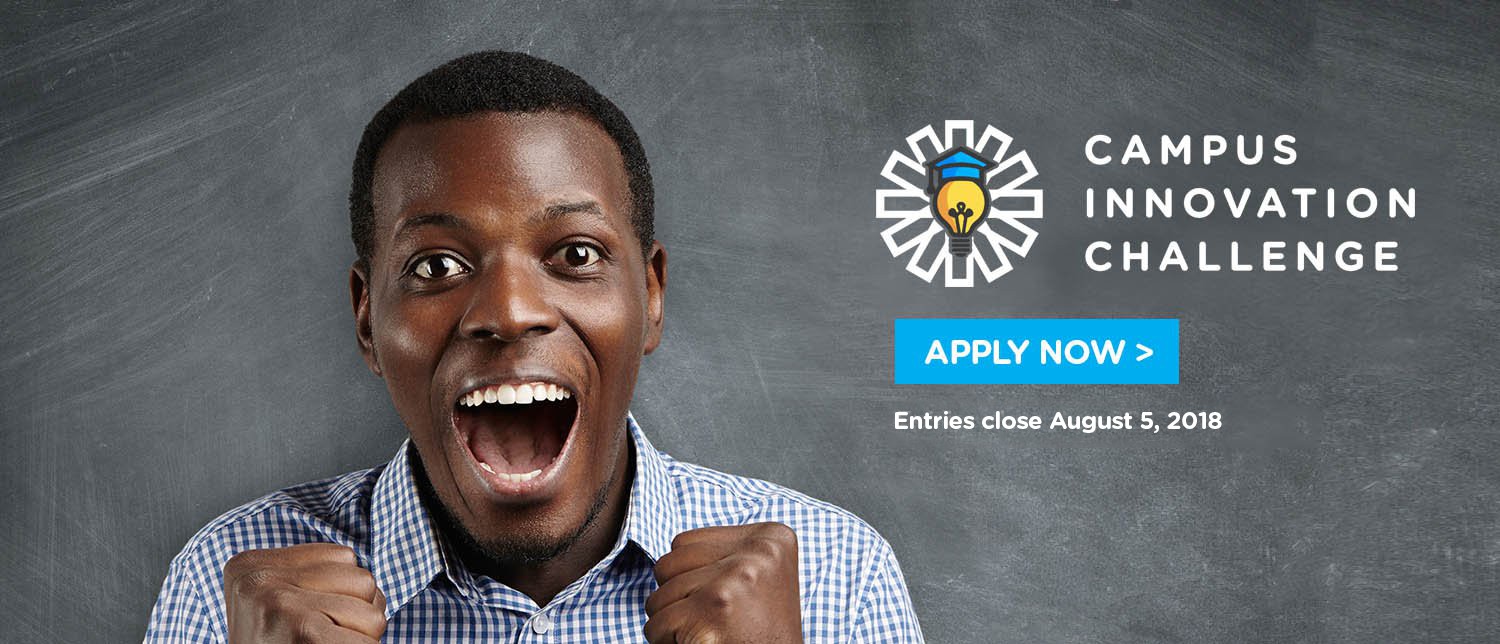 Lagos, Nigeria – As part of efforts to encourage innovation and entrepreneurship among Nigerian youths, Union Bank has announced the call for entries to its 2018 Campus Innovation Challenge, a competition open to students of tertiary institutions across the country.
The Campus Innovation Challenge which is being organised in collaboration with leading social incubation centre Co-Creation Hub (CcHUB), aims to discover and support students with bright, innovative, technology-driven ideas that address social and business challenges in the areas of agriculture, education, financial inclusion, millennial banking and creative arts.
During the entry period from 4th July to 5th August 2018, 'Ideas Sprint' workshops will take place in 6 tertiary institutions across the country; University of Lagos, Obafemi Awolowo University, University of Abuja, Ahmadu Bello University, University of Benin and Federal University of Technology, Owerri. Students across Nigeria intending to submit entries are encouraged to participate in the workshop closest to them for guidance on how to articulate their novel ideas into quality entries.
Speaking concerning the launch of the competition, the Head of Strategy and Innovation at Union Bank, Lola Cardoso said:
"Union Bank has a rich and storied heritage as a trusted partner to generations of Nigerians; providing them with the necessary support they need to achieve their goals. We believe that to create the prosperous Nigeria we all want and dream of, we must leverage innovation as a means of driving development and sustainable impact in the society.
It is against this backdrop that the Campus Innovation Challenge was launched to encourage and support the amazing potential which undeniably exists among the youths of this great nation."
Following the entry period, shortlisted applicants will be invited to pitch their ideas to a panel of judges at a session where the top 3 winners will be selected. The top 3 ideas will receive immediate cash funding of 1.5 Million Naira, 1 Million Naira and 500 Thousand Naira respectively towards creating a Minimum Viable Product (MVP) for their ideas. They will also access a 6-month incubation programme with CcHub where they receive the necessary support to birth their innovative ideas.
Union Bank remains focused on youth development and innovation. Last year, during its Centenary anniversary, the Bank organised the Centenary Innovation Challenge, to find and support innovative ideas that address the Sustainable Development Goals (SDGs) in entrepreneurial ways which enable economic and societal growth. Ized Uanikheli of Locitrax group emerged as the winner of the challenge and received the first prize award of N2 million (Two Million Naira) for her work on Biodegradeable Starch Bags.
With its focus set on the future, Union Bank continues to lead the way in shaping a better, more sustainable future for generations to come.
Visit https://unionbankng.unionbankng.p.azurewebsites.net/campus-innovation-challenge/ for more details about the Campus Innovation Challenge and how to enter for the competition.
###
Note to editors:
About Union Bank Plc.
Established in 1917 and listed on the Nigerian Stock Exchange in 1971, Union Bank of Nigeria Plc. is a household name and one of Nigeria's long-standing and most respected financial institutions. The Bank is a trusted and recognizable brand, with an extensive network of over 300 branches across Nigeria.
In late 2012, a new Board of Directors and Executive Management team were appointed to Union Bank and in 2014 the Bank began executing a transformation programme to re-establish it as a highly respected provider of quality financial services.
The Bank currently offers a variety of banking services to both individual and corporate clients including current, savings and deposit account services, funds transfer, foreign currency domiciliation, loans, overdrafts, equipment leasing and trade finance. The Bank also offers its customers convenient electronic banking channels and products including Online Banking, Mobile Banking, Debit Cards, ATMs and POS Systems.
More information can be found at: www.unionbankng.com
Media Enquiries: Email yowonubi@unionbankng.com