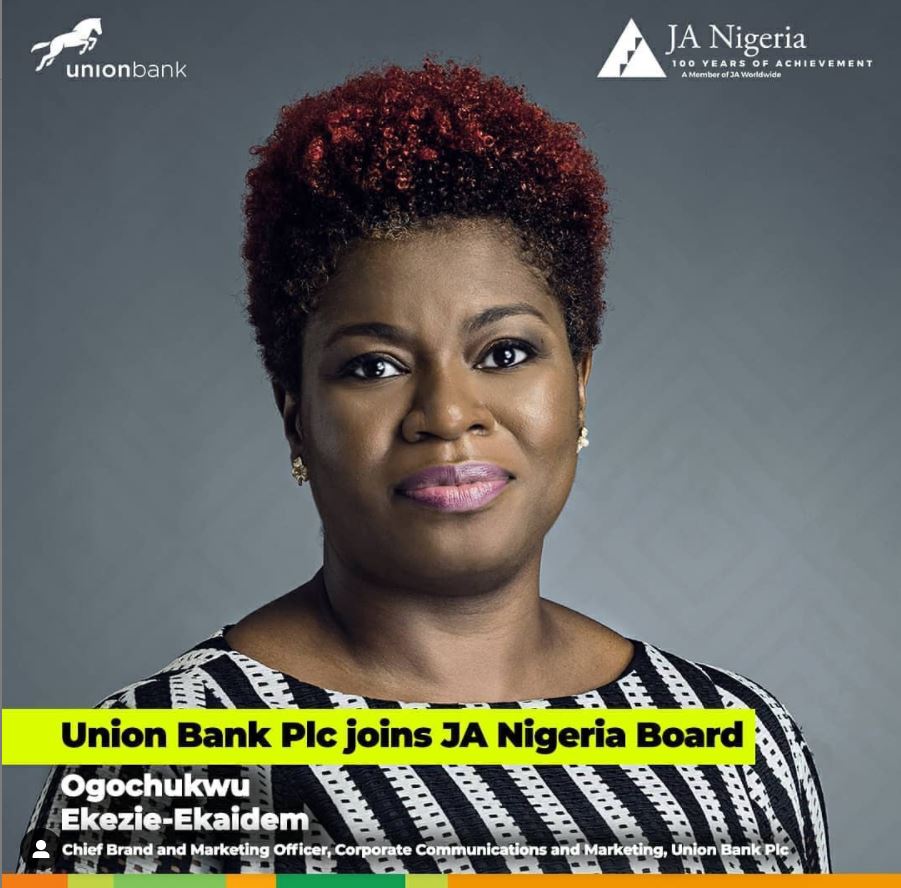 Lagos, Nigeria, April 2021 – Union Bank of Nigeria Plc. is pleased to announce that the Bank has joined the Board of Directors of Junior Achievement Nigeria (JAN). Ogochukwu Ekezie-Ekaidem, Chief Brand and Marketing Officer at Union Bank, has been selected to represent the financial institution on the board, bringing the number of JA Nigeria board members to 12.
As lead sponsor of the annual LEAD Camp for young girls and an enthusiastic supporter of other JAN initiatives, Union Bank has been a consistent and active JAN partner for more than six years. As a member of the Board, Union Bank will now contribute directly to advancing the JAN mission in line with its own Citizenship, Sustainability and Innovation strategy.
Commenting, Ekezie-Ekaidem said –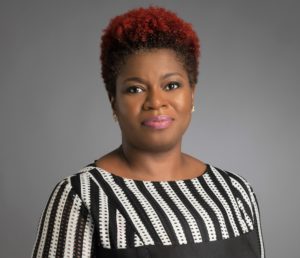 "Union Bank is proud to have partnered with JAN over the years to create true impact within our communities. As we deepen our involvement by joining the Board of Directors, we look forward to creating even greater impact, especially in the areas of financial literacy and talent development which are also core pillars of our Corporate Citizenship efforts."
While speaking on this new development, JA Nigeria Board Chair, Niyi Yusuf, expressed his delight, stressing that Union Bank's representation on JA Nigeria will accelerate JAN's ability to impact more Nigerian youths across the nation. "The impact of Junior Achievement in Nigeria cannot be quantified, thanks to organizations and individuals that sit on our Board and provide strategic support to our activities."
About Junior Achievement Nigeria
Junior Achievement Nigeria (JAN) is part of Junior Achievement Worldwide (JAWW), the world's largest and fastest-growing non-profit economic education organization with a 120-country network. Since its inception in 1999, JAN has reached over one million students in over 20,000 classrooms in all the 36 states across the country and the FCT through over 5000 volunteers. As part of a global network, JAN can leverage resources and expertise to deliver localized cutting-edge experiential programs built on JAWW's three pillars of work Readiness, Entrepreneurship, and Financial literacy, to in- and out-of-school youths, ages 5 to 27, free of charge.
For more information, visit www.ja-nigeria.org
About Union Bank
Established in 1917 and listed on the Nigerian Stock Exchange in 1971, Union Bank of Nigeria Plc. is a household name and one of Nigeria's long-standing and most respected financial institutions. The Bank is a trusted and recognizable brand, with an extensive network of over 300 branches across Nigeria.
In late 2012, a new Board of Directors and Executive Management team were appointed to Union Bank and in 2014 the Bank began executing a transformation programme to re-establish it as a highly respected provider of quality financial services.
The Bank currently offers a variety of banking services to both individual and corporate clients including current, savings and deposit account services, funds transfer, foreign currency domiciliation, loans, overdrafts, equipment leasing and trade finance. The Bank also offers its customers convenient electronic banking channels and products including Online Banking, Mobile Banking, Debit Cards, ATMs and POS Systems.
More information can be found at:  www.unionbankng.com