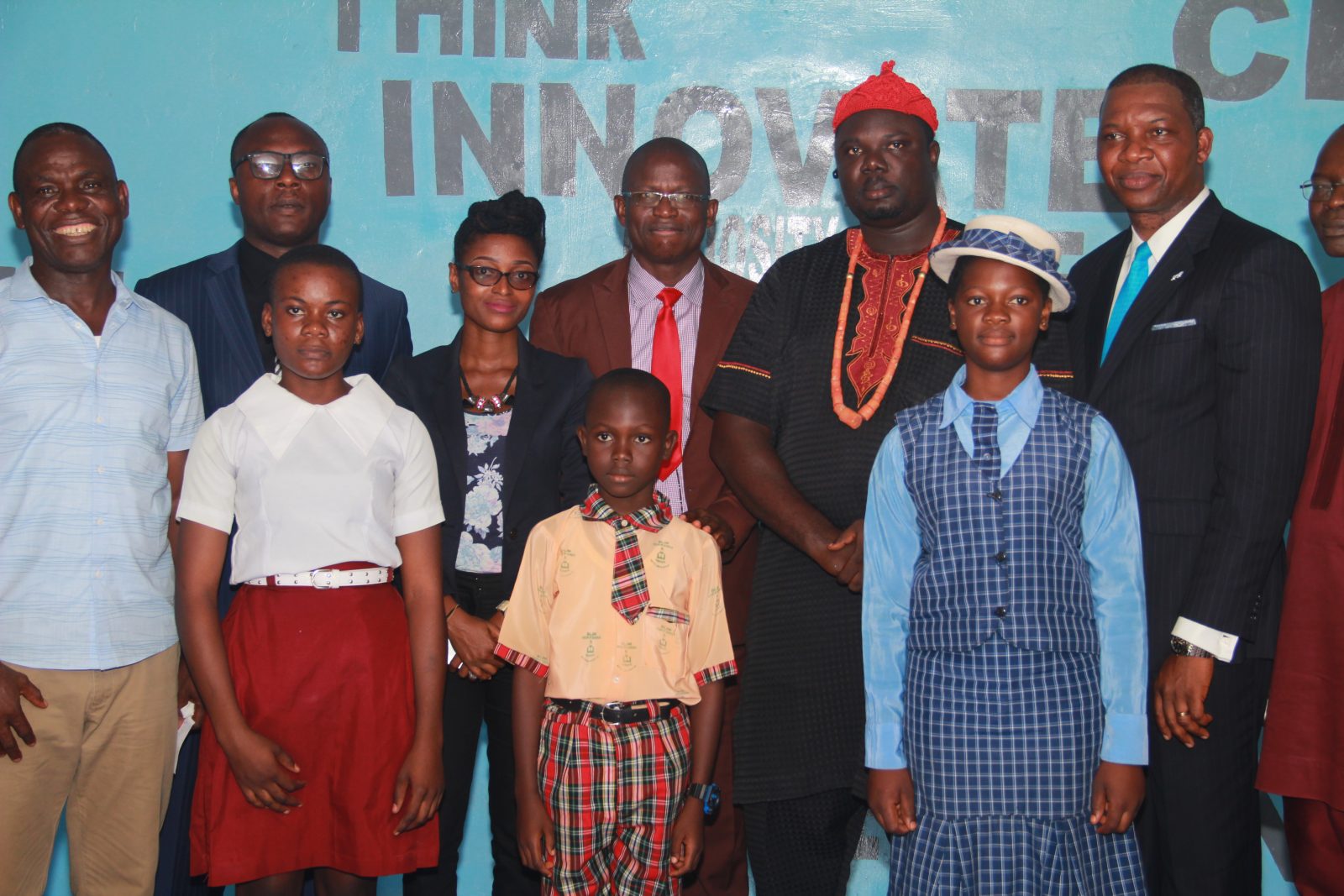 Lagos, Nigeria – As part of its Corporate Social Responsibility (CSR) initiatives, Union Bank has announced the launch of the We Lead Mentorship Project (WLMP), an 8-month youth mentorship programme, in Igbodo, Delta State,.
Sponsored by Union Bank and implemented by Rural Development and Reformation Foundation (RUDERF) in conjunction with the Igbodo Development Union (IDU), WLMP is a community based mentorship program that utilizes local human resources and trained mentors to build and strengthen community youths using a structured curriculum.
The project is designed to address societal issues ranging from illegal migration to violence, extremism and other vices. Another key part of the project is the establishment of a book club in the community to encourage a reading culture among Igbodo youths. At the end of the extensive project, the participants are expected to have benefitted from mentorship, economic empowerment and leadership development opportunities.
Speaking at the official launch of the project to an audience that included His Royal Majesty, Ikechukwu N. Osedume, the Obi of Igbodo Kingdom among other dignitaries, Union Bank's Head of Transformation, Joe Mbulu stated the need to harness the power of community-based mentors to raise young and purposeful leaders for global impact. He added:
"Union Bank remains deeply committed to improving the lives of the youth of Nigeria. This is why we are investing in education, financial inclusion and talent development, all of which are important pillars of our Corporate Social Responsibility strategy. We believe that the We Lead Mentorship programme and others such as this that we are investing in, will go a long way in making the lives of the youths in our communities better as they strive for a brighter future."
According to a statement by RUDERF,
"The goal of the project is to enlighten and groom young people from Igbodo community to shun the appeal of illegal migration and channel their talents and focus towards self-development for leadership through mentorship and orientation initiatives specially designed to reduce the prevalent trend in several Nigerian communities."
In 2017, Union Bank participated in the Igbodo Youth Leadership Summit (IYLS), a one-day event organised to showcase local empowerment opportunities available to young people, while educating them on the dangers of illegal migration; a major trend in several Nigerian communities. The summit exposed the critical need for a more comprehensive plan that would create lasting impact in the community which prompted the bank's decision to do more.
Union Bank's sponsorship of WLMP underscores its commitment to Nigerians. The bank recently released its second Citizenship, Sustainability and Innovation Report, an annual compendium which highlights its strategic approach, initiatives and impact made in the areas of Citizenship, Sustainability and Innovation in the past year.
Last year, as Union Bank celebrated a century of trusted service and rich heritage, it reiterated its focus on maintaining its leading position as a socially driven and responsible corporate organisation.
###
Note to editors:
About Union Bank Plc.
Established in 1917 and listed on the Nigerian Stock Exchange in 1971, Union Bank of Nigeria Plc. is a household name and one of Nigeria's long-standing and most respected financial institutions. The Bank is a trusted and recognizable brand, with an extensive network of over 300 branches across Nigeria.
In late 2012, a new Board of Directors and Executive Management team were appointed to Union Bank and in 2014 the Bank began executing a transformation programme to re-establish it as a highly respected provider of quality financial services.
The Bank currently offers a variety of banking services to both individual and corporate clients including current, savings and deposit account services, funds transfer, foreign currency domiciliation, loans, overdrafts, equipment leasing and trade finance. The Bank also offers its customers convenient electronic banking channels and products including Online Banking, Mobile Banking, Debit Cards, ATMs and POS Systems.
More information can be found at:  www.unionbankng.com
Media Enquiries: Email [email protected]