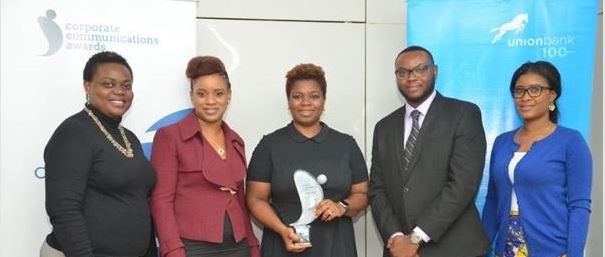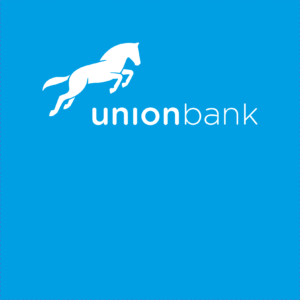 Union Bank, one of Nigeria's most-respected financial institutions has emerged winner in the Best Rebranding category in the maiden edition of the Corporate Communications Awards (CCA).
The Corporate Communications Awards, the first of its kind in Nigeria, is aimed at celebrating outstanding achievements in Nigeria's Corporate Communications industry. The event held on Saturday, April 1st, 2017, at the Lagos Oriental Hotel, Lekki, Lagos and brought together eminent personalities for an evening of celebration, fine music, and networking.
Union Bank emerged winner via nominations by corporate communication professionals, public voting as well as deliberations by members of the Advisory Board which comprised of experts in the media, corporate communication and the academia.
The Bank's new brand identity, which was unveiled in October 2015 has previously won two international Gold awards at the Transform Awards MENA 2016 for 'Best Brand Development to Reflect Changed Mission / Vision / Positioning' and 'Best Visual Identity from the Financial Services Sector'.
The Head of Corporate Affairs & Corporate Communication, Ogochukwu Ekezie-Ekaidem, who led the rebranding exercise for Union Bank said: "To be recognized by the Corporate Communications Awards for the rebranding of the bank is a fantastic validation of the hard work that went into the development and execution of our new identity. Our brand identity is a critical piece of Union Bank's overall transformation and our goal was to depict a more contemporary and energetic institution while maintaining our authenticity and key elements of the brand heritage".
Speaking further, she noted, "This year, Union Bank is celebrating its 100th anniversary with a theme to 'Celebrate, Impact, Lead' and the bank's award winning identity gives us even more reasons to celebrate while reflecting our proposition to make banking simpler and smarter for our customers".
Also speaking during the award presentation, the Managing Director of Sesema PR, Tampiri Irimagha-Akemu, organizers of the CCA, applauded Union Bank on winning the award. According to her, "The CCA identified and rewarded the very best in Corporate Communications and we congratulate Union Bank for being the best in the Rebranding Category and also for its centenary anniversary". She concluded by saying that the CCA will be an annual feature in the Nigerian corporate communications industry calendar.
Winners of the 2017 edition emerged via nominations by Corporate Communications professionals, public voting as well as deliberations by members of the Advisory Board made up of Mrs. Adesuwa Onyenokwe – Editor in Chief, TW Magazine, Emeka Oparah- Director, Communications and CSR Airtel NG, international partner: Jennifer Hardie – CEO, International School of Communication/ Pinnacle PR (UK&UAE), Dr. Ikechukwu Obiaya, Dean School of Media and Communication, Pan-Atlantic University, Mrs. Habiba Balogun – Lead Consultant, Habiba Balogun Consult, Omasan Ogisi – GM Corporate Affairs MTN NG, and organiser Mrs. Tampiri Irimagha Akemu – Managing Director, Sesema Public Relations.