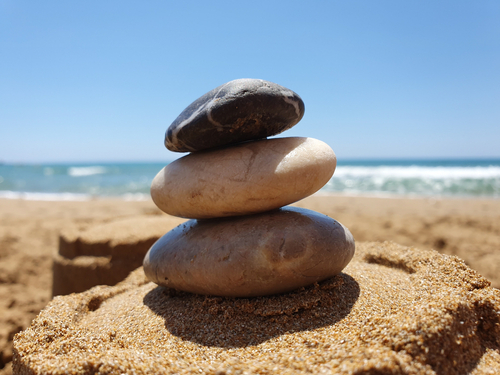 The current situation of the world caused an unexpected shift in the way we operate as global entities. As human beings, it is natural that we react when we lose control of our carefully laid out plans.
In times like this, it is not unusual that you feel like your happiness could use a boost. It's okay to feel that way but is it okay to stay that way?
We had a session with the CEO of Joy Inc; Chude Jideonwo and he shared a few tips on how we can flourish in these times.
Be vulnerable – As humans we tend towards living our lives independently. However, no man is an island. Speaking up and sharing how you feel will give you the strength you need to evolve into the best version of yourself. To evolve you need to find the calm in your chaos. You need to find your centre.
Finding your centre – With everything around us being negative, you need to focus on the positives around you. Use this time as an opportunity to look inwards, to re-evaluate how you have lived in the past and make some changes. Focus on the internal factors within your control that can bring you peace and the energy you need to keep moving in these times.
Be human – Being human means that you are not perfect, and you might make mistakes. What do you do when you make these mistakes? Do you take the lessons and use them to create better experiences for yourself and those around you? Or do you sit and wallow in the pool they create? The true essence of life is you. Your life is what you make out of it. Choose to make meaning out of yours.
Lend a helping hand – It might be a great idea to focus on yourself but do not forget that there are people who need your help. Extend a helping hand. Reach out to people. Check on your loved ones. Show some kindness and heal the world.
It was indeed an enlightening session with Chude Jideonwo. You can watch the replay on our Instagram page.
To listen to more sessions with Chude you can tune in to his show "With Chude – Let's be human together" on TVC every Saturday from 9-9:30pm.
You can also listen to his podcasts every Monday on iTunes.
Stay safe. Stay well. Evolve.