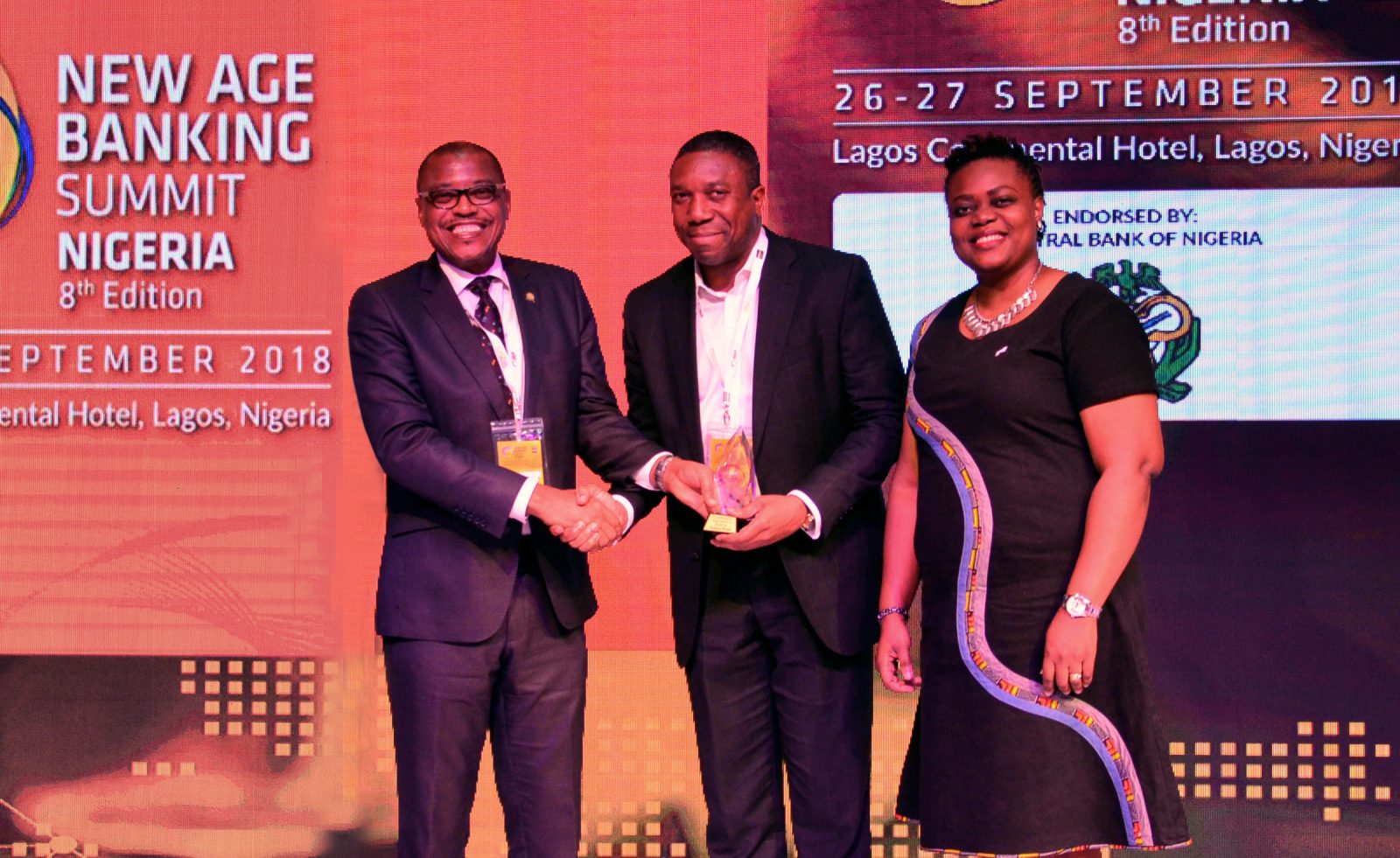 Lagos, Nigeria – Union Bank, highly respected provider of quality banking services in Nigeria, has bagged the "Excellence in Innovation in Banking" award at the prestigious New Age Banking Awards.
The New Age Banking Awards, organized by leading global solutions provider, UMS Conferences, recognises and celebrates outstanding achievements in the banking and finance industry within the period in view. The awards serve as a platform to honor financial institutions who have delivered exemplary performance within the industry.
The award was presented at a ceremony that held as part of activities during the New Age Banking Summit, with industry leaders, representatives from the Central Bank of Nigeria, regulatory bodies and key associations in attendance.
Commenting on the award, Union Bank's Chief Digital and Innovation Officer, Lola Cardoso said:
"We are honoured to receive this award as a testament to the giant strides we have taken along our transformation journey. Union Bank remains committed to developing innovative solutions that improve the quality of service we offer to our valued customers as we continue to evolve with and lead the fast-paced digital developments in the industry."
Union Bank's marked technological advancement in recent times is a major element of its transformation programme and has included the redefinition of the Bank's business model, reengineering of its work force, rebuilding its physical infrastructure and revamping of its digital channels.
In May this year, the Bank announced the deployment of the innovative Robotic Process Automation (RPA) technology in its operations; a first in the Nigerian Banking industry. In the first phase of RPA deployment at the Bank, the reconciliation of Automated Teller Machine (ATM) transactions has been automated, resulting in reconciliation of ATM transactions within 0.1% of the time it took previously. This has resulted in faster resolution of ATM dispense error issues in the instances when they occur.
Also, with the new technology in place, employees are better able to focus on other value adding and customer related functions, significantly improving the overall quality of customer experience.
In 2017, the Bank unveiled a wide bouquet of digital banking platforms including an upgraded version of its mobile banking app – UnionMobile and *826#, the unique USSD code which allows customers perform banking transactions through short code messaging on their mobile phones. Several innovative features of the UnionMobile App, including the industry first 'Agent Locator' and 'Locate an ATM with Cash' have received wide acclaim since their introduction.
Union Bank continues to leverage innovation and technological advancement as it delivers on its promise of being a truly simpler and smarter bank.
###
Note to editors:
About Union Bank Plc.
Established in 1917 and listed on the Nigerian Stock Exchange in 1971, Union Bank of Nigeria Plc. is a household name and one of Nigeria's long-standing and most respected financial institutions. The Bank is a trusted and recognizable brand, with an extensive network of over 300 branches across Nigeria.
In late 2012, a new Board of Directors and Executive Management team were appointed to Union Bank and in 2014 the Bank began executing a transformation programme to re-establish it as a highly respected provider of quality financial services.
The Bank currently offers a variety of banking services to both individual and corporate clients including current, savings and deposit account services, funds transfer, foreign currency domiciliation, loans, overdrafts, equipment leasing and trade finance. The Bank also offers its customers convenient electronic banking channels and products including Online Banking, Mobile Banking, Debit Cards, ATMs and POS Systems.
More information can be found at: www.unionbankng.com
Media Enquiries: Email yowonubi@unionbankng.com